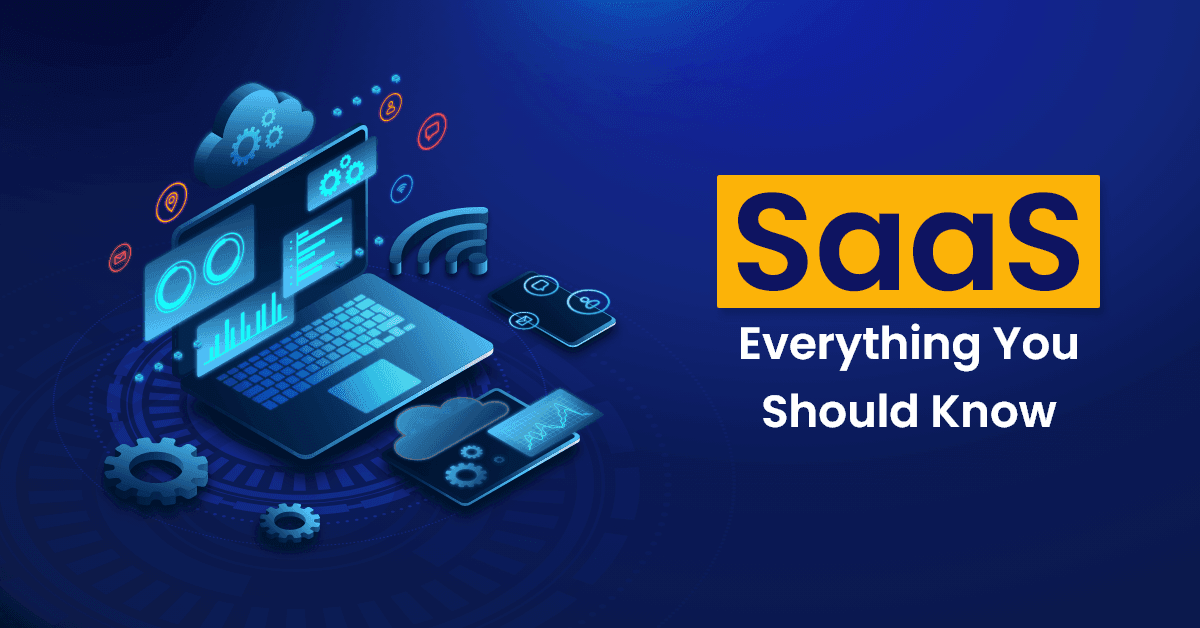 Overview of SaaS (Software as a Service)
Are you looking for software that will make your business more efficient? While the classic model consisted of purchasing the solutions and installing them directly on your servers, SaaS (Software as a Service) model is based on rental or subscription from a service provider.
The SaaS model, based on cloud technology, offers more flexibility and has many advantages.
What is SaaS (Software as a Service)?
When you opt for "Software as a Service", commonly known as SaaS, you are using software made available to you, which you have not installed locally, but which you access by means of an internet connection.
Hardware and software are directly offered by the service provider. You access the software functions from the outside.
SaaS is by definition part of Cloud Computing, one of the fastest-growing areas in the business services sector.
Other cloud computing services include Infrastructure as a Service (IaaS) and Platform as a Service (PaaS). Several e-mail providers have been operating on the SaaS principle for years, such as the IONOS Webmail tools accessible from an Internet page.
Other well-known SaaS providers include Slack, Salesforce, and WordPress. Large software companies, such as Microsoft with Microsoft 365, and Adobe with Creative, offer SaaS versions of their products.
How Does SaaS (Software as a Service) Work?
The SaaS system consists of making software accessible via the Internet available to users in a centralized manner. Each user creates an account and pays monthly or annually the costs for using the services.
The applications therefore no longer "run" on your computer, but are used online. The provision, maintenance, and updates of the software are then the obligations of your service provider.
However, users must manage the use of the software through an Internet browser. This is usually possible with any device connected to the Internet. You just need to identify yourself on the home page of the online utility.

Representation of SaaS (Software as a Service)
SaaS providers make both servers and software available. Many users can then connect to the applications over the Internet, with all kinds of devices, and from anywhere.
Major SaaS software includes project management applications, content management systems (CMS), programs for financial management, sales management, eCommerce, customer relationship management (CRM), records management, and human resources management.
In the past, companies often had to install multiple software, manage and pay for related licenses: the SaaS model now offers a more user-friendly and much more manageable type of use.
The Advantages of SaaS (Software as a Service)
SaaS is being implemented in many sectors. It appears as an attractive cloud solution. Compared to installed software, this model has a number of advantages, both for the user and the company:
1. Rapid implementation and delivery of services to the customer
Instead of sending software packages and assigning licenses, the service must be "available online" so that it is immediately accessible to the business.
2. As the maintenance of the software is managed by the service provider, your own staff is relieved of these tasks
The IT department no longer needs to take care of installing software, managing licenses, updates, or other maintenance work and can devote their efforts to other tasks that are just as important to their business.
3. Easy integration of a new employee
It is no longer necessary to order new licenses or install the software on new workstations. In most cases, it is sufficient to register a new user online.
This facilitates the process of integrating new employees who will be more quickly operational in their department.
4. Use of services in stationary and mobile mode with all kinds of terminals
The software is no longer necessarily associated with a fixed workstation.
Thanks to their identifiers, users will be able to access their applications on the go or from other systems. It also facilitates the concept of telecommuting.
5. Cloud architectures have the advantage of offering all users the same level of security
As the data is all stored off-site on a cloud server, local hardware and software problems rarely result in data loss. Small businesses thus benefit from the same level of security as large ones.
6. New features and updates are deployed and integrated more quickly
As the software runs at the service provider, it is also directly managed by it. This gives you the most recent version of services at all times.
7. A user-centric model
Companies pay based on the number of people who use the service. For small businesses, the cost of software licenses has long represented a very high expense, if not too high.
With payment options based on the number of users, businesses can better manage their costs.
Disadvantages and Risks of SaaS (Software as a Service)
Among the main disadvantages and weaknesses of SaaS, there are mainly the risks associated with minor software problems.
The SaaS model is spreading at breakneck speed. Due to the high level of competition, data security and performance issues are continually being improved.
However, it is important that you know what the reservations are about using the SaaS model.
1. You entrust your data to the provider
Although the service provider is contractually committed to preserving the security and confidentiality of your data, you do entrust your company data to a third-party provider who stores them with them.
Data breaches, cyber-attacks, and other incidents that could compromise the privacy of your data are no longer under your control.
The security of cloud services remains a particularly sensitive issue.
2. Risk of service disruption
If a SaaS provider goes bankrupt, or if for some reason is forced to interrupt the service, you will no longer be able to benefit from it.
It is even possible that you could lose all of your data and documents. It is certainly very rare that a SaaS is interrupted.
Generally, in the event of an interruption in services, the supplier agrees to a period with its users to allow them to repatriate their data and documents to other media or servers.
In some cases, one service then replaces another, and data must be transferred often.
3. Requires a constant and fast Internet connection
SaaS is an online service that inevitably requires a good Internet connection. Several providers offer an offline operating mode that allows you to work without being connected to the Internet, and to synchronize data as soon as the connection is re-established.
However, in order to operate SaaS properly, you need a constant internet connection. Network problems can cause very annoying download delays with, in some cases, operating losses.
4. No use of software in the event of a system failure
Likewise, several SaaS cannot be used if a provider has to temporarily suspend its services, especially in the event of maintenance work or server failure.
5. Compatibility required with operating systems and browsers
Webtools sometimes work differently depending on the browser you use.
You may experience compatibility issues with operating systems, especially if you are a fan of macOS. Most SaaS vendors, however, optimize their utilities for Windows.
Let us specify however that the problems related to the choice of the Internet browser are quite rare.
6. Use of unfinished software
As SaaS programs are neither developed nor marketed on a traditional model, it sometimes happens that SaaS providers put online applications that are still under development.
They sometimes do this before launching large beta tests, or before implementing important new features.
In general, SaaS products are subject to less rigorous quality controls.
The Future of SaaS (Software as a Service)
One thing is certain – SaaS is indeed a model of the future. SaaS providers do have some challenges; however, cloud Computing continues to arouse a certain reluctance on the part of customers, concerned about the confidentiality of their data.
Among the possible solutions is the implementation of a Cloud Access Security Manager (CASM), a software that secures the SaaS applications of companies.
The purpose of this software is to protect data and ensure compliance with regulations. Providers are also promising more control and data transparency on the side of their servers.
For SaaS providers to see the number of users of their products increase, it is important that the level of performance remains constant.
In order to prevent users from dreading unreasonable download delays or system crashes and falling back on traditional software, SaaS providers will need to continue to prove to us that their model has reached a level of technical maturity capable of calmly facing future customers.
The advantages mentioned above should clearly compensate for the weaknesses mentioned. In this case, SaaS will certainly become the most popular software model.
Do you wish to use it for your applications? Contact us to know if SaaS is the perfect solution for your requirements.