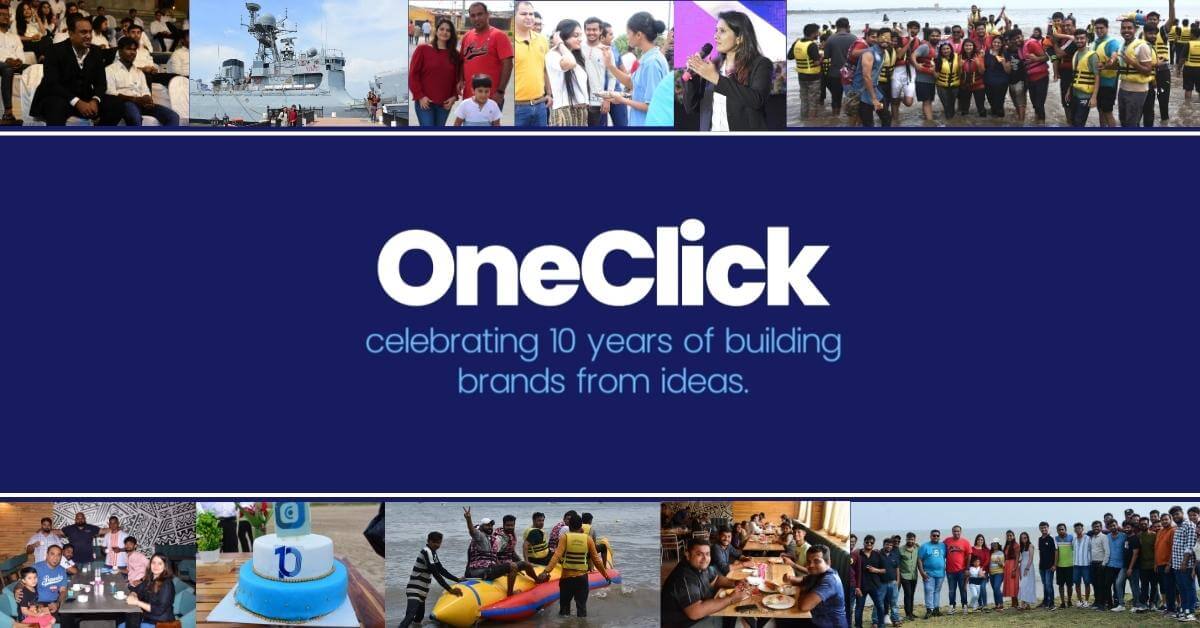 We are extremely pleased to announce that OneClick's 10th Anniversary Celebration was a great success! It was an honor for us to celebrate the prestigious Anniversary Event of OneClick at INS Khukri Memorial, in Diu on 8th October 2022, Saturday.
On arrival, a warm welcome was given to all of us at The Fern Resorts. The celebrations started with an official trip to Diu, where we had a gala time at beautiful places. Our CEO Romit Aroa & Director Lubhna Aroa cut the cake and inaugurated the event.
10 years ago, Mr. Romit Aroa had a dream which came true today due to employees' outstanding dedication, hard work, and vision that shaped the company into what it is today.
He stated that it had been an incredible journey for OneClick since its inception 10 years ago, he also mentioned that we were only 4 at the beginning of our journey with plenty of work ahead of us, and we made it to more than 125+ employees within a decade's time!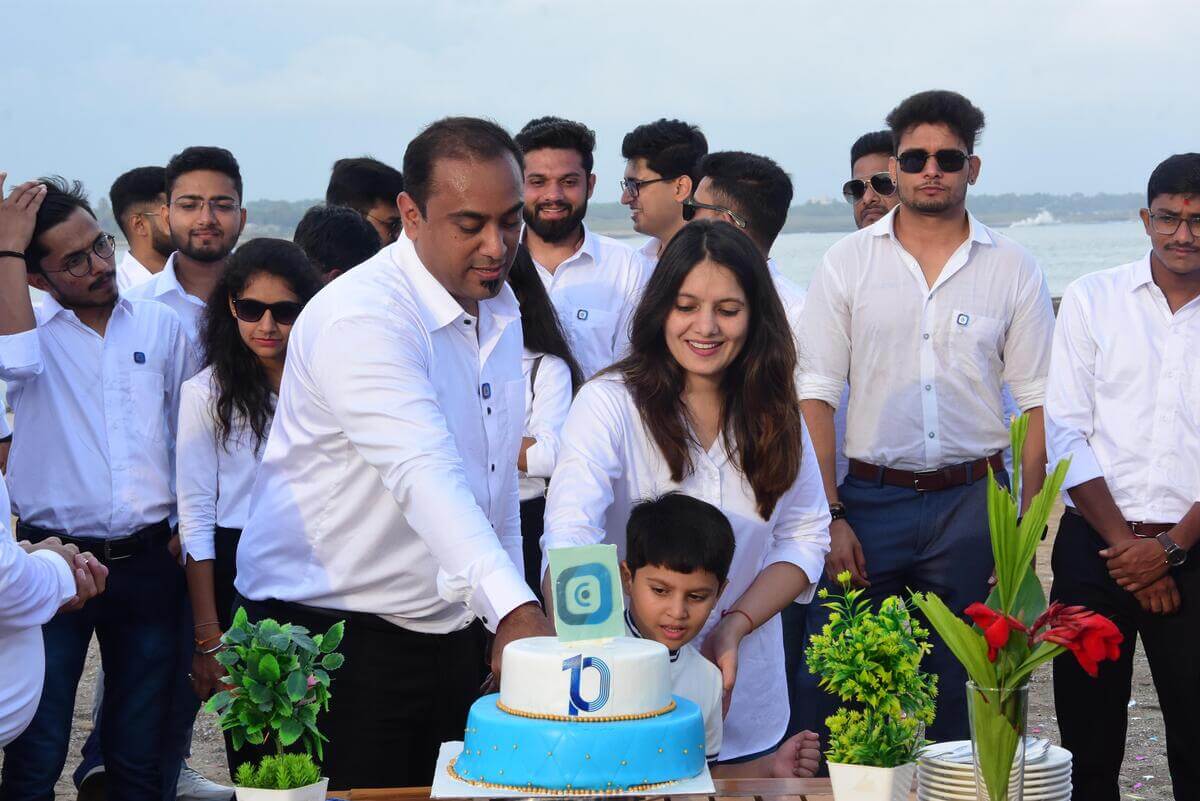 After cake cutting ceremony we all gathered at INS Khukri Memorial for an award ceremony. Oneclick's 10th Anniversary Celebration was a noteworthy event, with golden words from our CEO Romit Arora & Director Lubhna Arora. The celebration began with a dance performance, an outstanding skit, and sand art.

The much-awaited time for the annual awards came soon after, and gifts were distributed to all volunteers and OneClick employees who have contributed to the company's growth over the past decade.
We had a OneClick family photo shoot after all the events were done and we were all set to groove. Also,we danced, we sang, we laughed—we did everything you'd expect from a great party! We had an amazing DJ, who played music from all over the world and made sure everyone had fun to the fullest.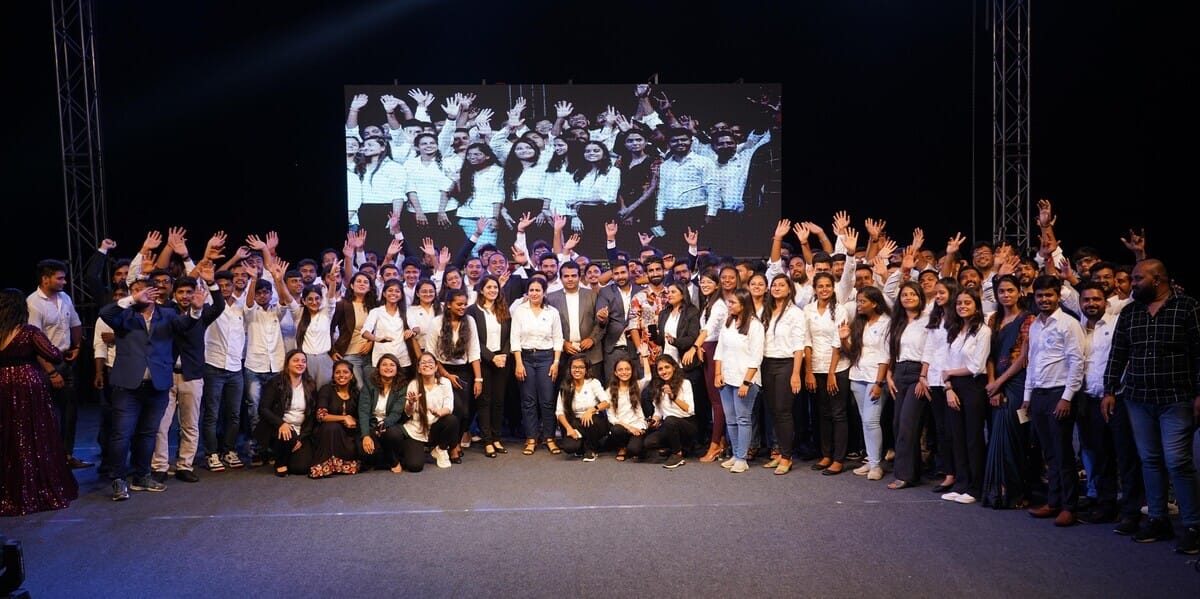 The next day we went for sightseeing at INS Khukri Warship. After spending some time exploring the warship & Gangeshwar temple together, we headed to Ghogla beach for beach activities & gala dinner at the seaside.
We ended the night with dinner where everyone could celebrate – dance together one last time before heading home.
What a beautiful memory that will be forever! We can't wait to see what comes next as we continue building on our mission to "build brands from ideas".