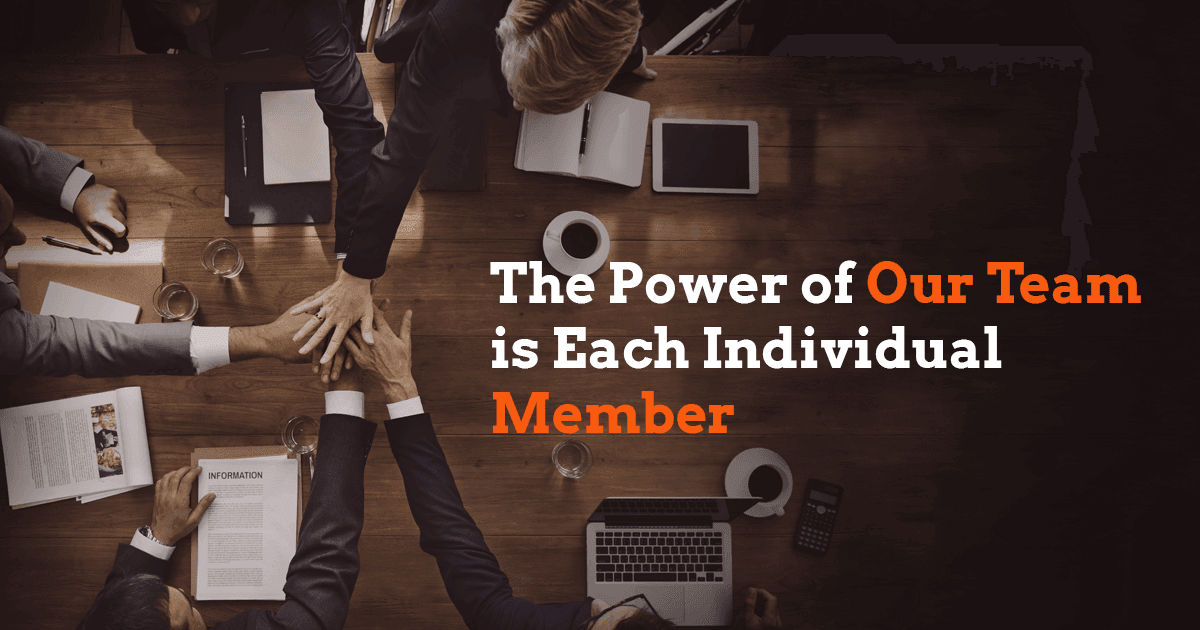 Small businesses are here for the long run. They benefit their local communities in many ways that often go unnoticed. Small businesses give people the opportunity to achieve financial independence, encourage innovation, and create employment opportunities.
Can you imagine your local town or city without its small businesses? It would immediately lose all its individuality, uniqueness, and identity, huh? Small businesses regulate a large part of their economies and act as a backbone.
At this time, more than ever, it's absolutely vital that all economic players — no matter their shape or size — come together and do their part to support small businesses and the individuals who comprise them.
How could we possibly express this, without doing so ourselves? We're doing everything we can to help other small businesses; it's just as important that we recognize the individuals who make ours possible.
Our leadership team here at OneClick IT Consultancy would like to take this opportunity to highlight our constant appreciation for our hardworking employees. Without them, we wouldn't be where we are today.
Since 2012, we've been growing both in terms of team size and technologies used. Our team of rockstars has now grown to a little over 65 individuals, and we've completed over 750 projects together.
In an ongoing project, we've been providing mobile app development for a communication product. Our team members are building this solution from scratch and creating versions for both iOS and Android.
Some of the app's features include video calls, payment processing, and call management. We're now testing and getting the functionalities approved. The founder of the platform kindly took the time to leave his feedback about the project, highlighting the solution's designs.
They said, "They have a lot of talented people there, which makes it easy for us to discuss ideas and make the correct decision." We're a little biased, but we have to agree that we do have a lot of talented team members.
We're grateful to all of our clients who have left online reviews. This information helps us receive constructive feedback and recognize our employees' contributions. Platforms like The Manifest, where OneClick IT Consultancy established as a top IT company in Ahmedabad, help connect businesses and clients.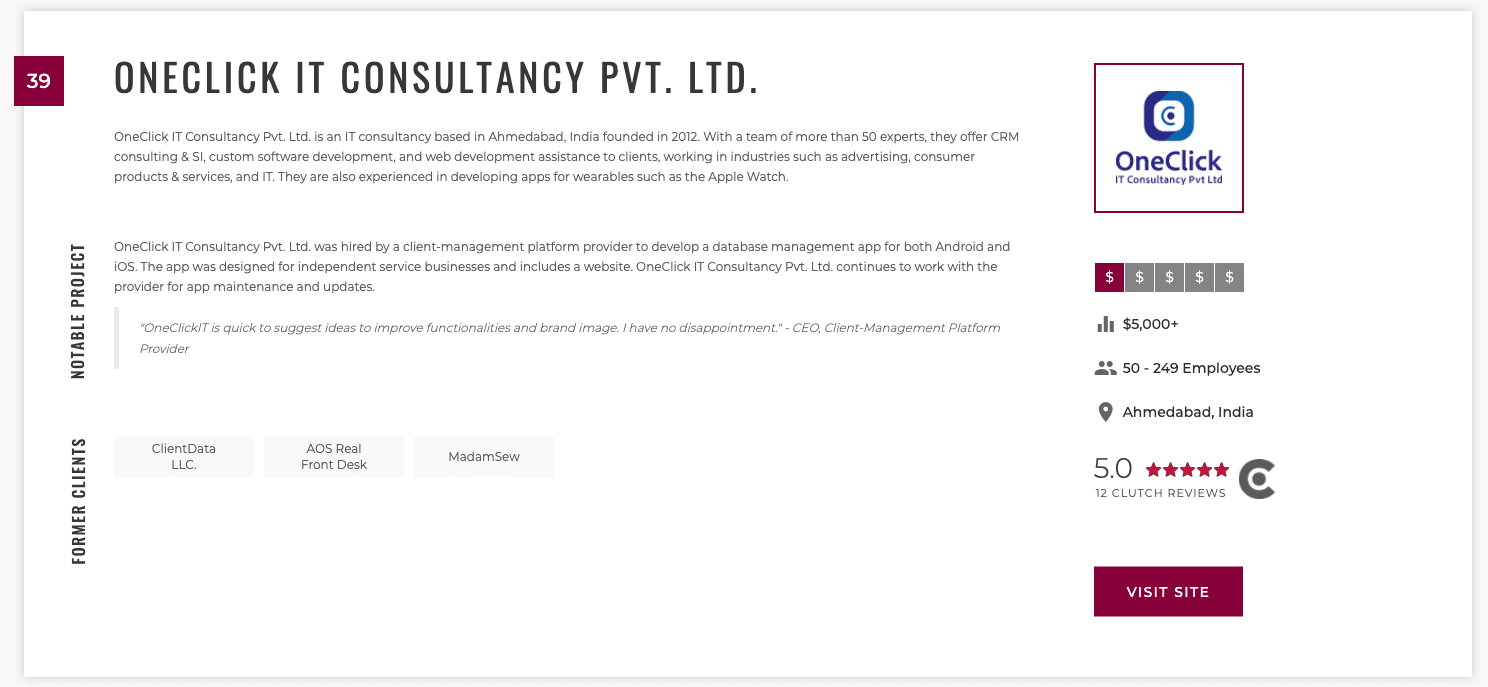 Our presence on these platforms help us celebrate our team members' success! We want to express our sincerest gratitude for each and every one of them.
If you'd like to start your next project with our team members. Feel free to get in touch!