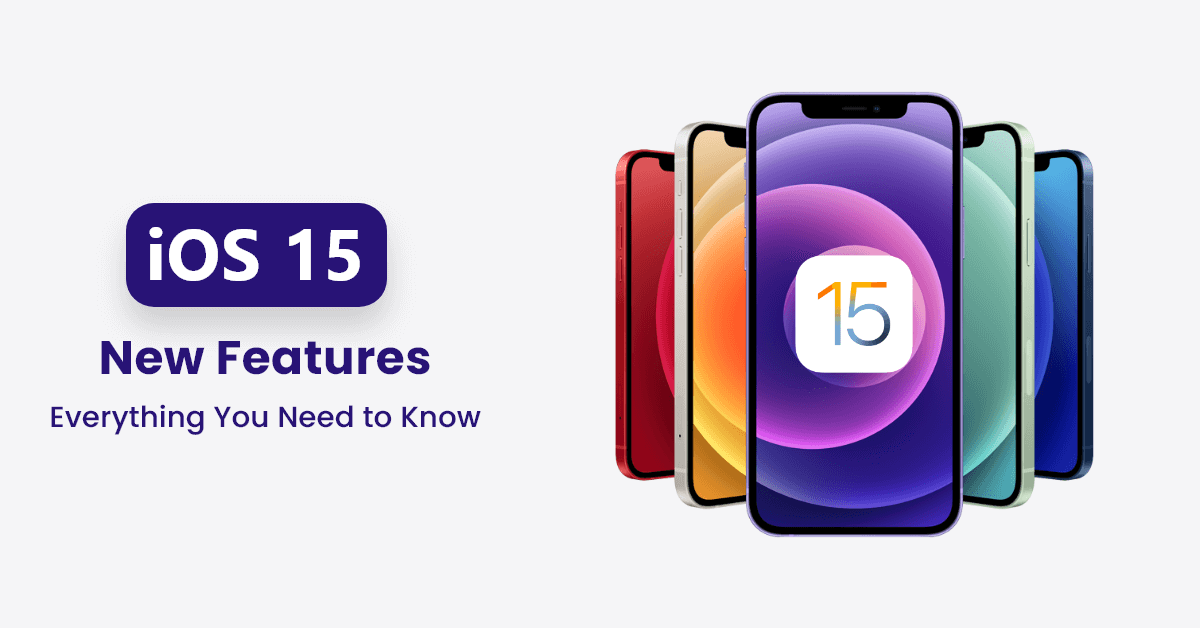 Apple announced a new iOS 15 operating system at WWDC (World Wide Developer Conference) in June 2021. This iOS was released on 20 Sep '2021.
Brings new updates and powerful Features of iOS 15 to make the iPhone experience more attractive. Apple mentioned that iOS 15 is designed with four things in mind to enhance our daily lives, and iOS 15 brings new ways to connect with people and do more with device intelligence.
Here We've Listed New Features of iOS 15 Below: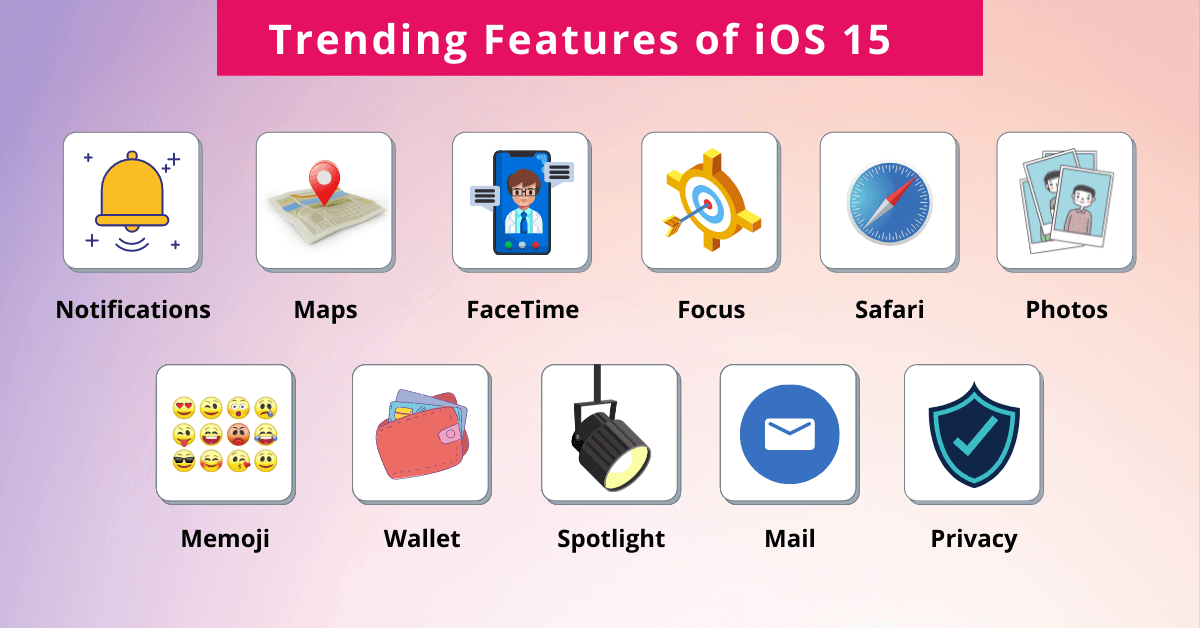 1. Notifications:
Notifications have been redesigned with a new fresh look with photos of people in your contacts.
Mute notifications – mute any app to receive information for the next few hours or the day.
Time-sensitive notifications will be consistently delivered on priority, so you won't miss out on any emergency notifications.
iOS 15 comes with a new API for developers, which will allow them to send notifications according to priorities.
This API will allow developers to send time-sensitive notifications automatically.
Notifications in the notification center are arranged according to priority.
Arrangement of notification will be using device intelligence, and most important messages will be displayed on top of all other notifications.
You can enable Do Not Disturb mode. It will show your notification status to other people via the messaging app.
2. Map:
The map now has a new Features of iOS 15 is a global 3D view of the earth.
The map has been enhanced with details for mountains, forests, deserts, oceans, and more.
The map has details such as unique city experiences like roads, trees, road laned, turns, crosswalks, and more.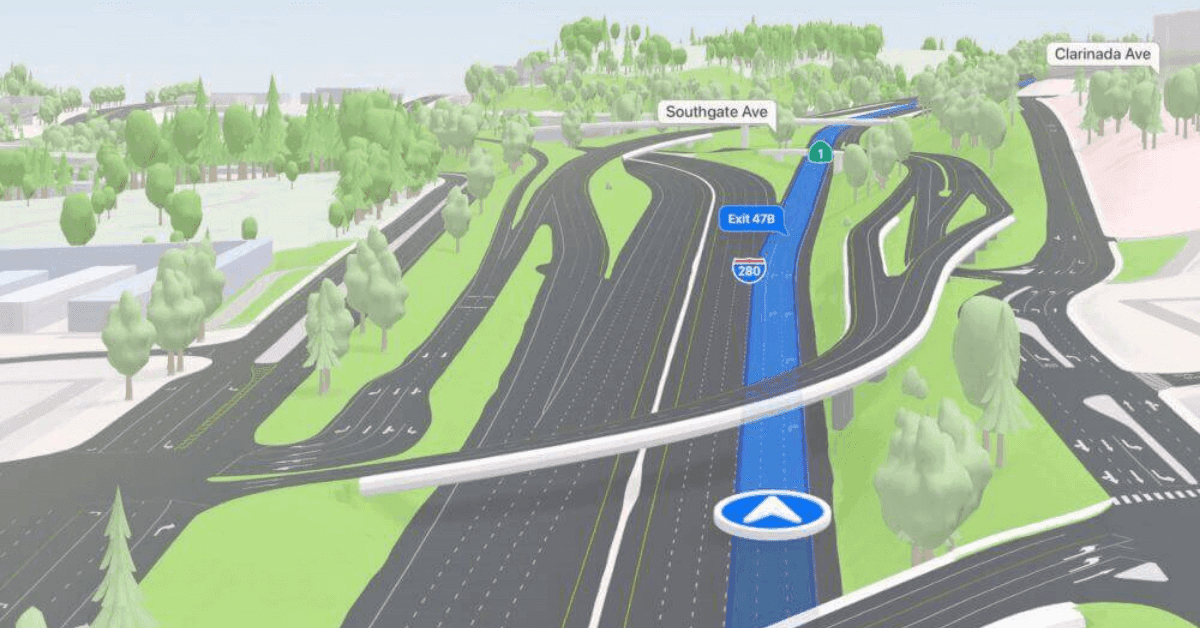 The map features a new driving experience, and highlights details like traffic, incident, and route planner.
Improved search results by filtering cuisine or whether they provide takeout.
You can choose any specific category to search, like places only open right now. When you move a map while searching, the map will automatically update your search result.
3. Face Time:
Apple video calling app FaceTime has been given a major upgrade.
Now FaceTime provides features like ZOOM and GoogleMeet video calling apps.
FaceTime provides portrait mode, and the camera can focus on your face.
While the camera focus app will blur your messy room in the background.
You can create FaceTime links and can share them with anyone. Other people can join via the link using Google Chrome or Microsoft Edge browser, even if people are using an Android phone or Window laptop (Calls are still end-to-end encrypted)
Grid view for a video call is redesigned. It feels like everyone on the video call is in the same place.
4. Memoji:
iOS introduced Memoji with model iPhone X using TrueDepth Camera focus.
iOS 15 revamped a new experience with iMessage and FaceTime. Now users can personalize Memoji sticker packs according to their mood and personality.
Users can send animated memoji using the messaging app.
You can customize Memoji with 40 plus clothes according to your style or season.
New features come with two different eye colors for the left and right eyes.
You can customize new glasses, including heart, retro, and star shapes.
You can customize multicolored, head wears.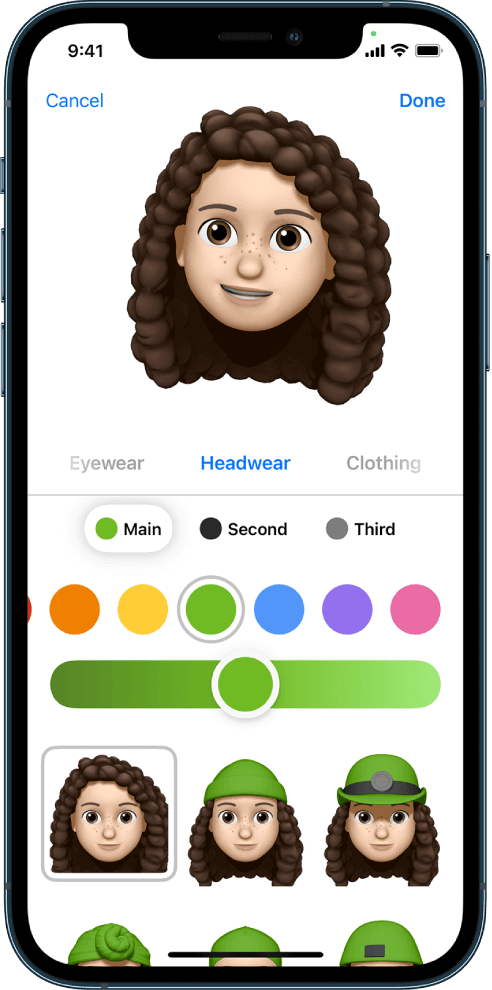 5. Focus:
Focus matches your mindset with the device.
Automatically filter your notifications according to what you are doing currently.
It will automatically turn on DND (Do Not Disturb). You can choose from provided Focus like sleep, work time, reading, gaming, etc.
You can set a custom icon for your customer focus and rename the same.
Users can select apps and people from which they want to receive notifications.
6. Safari:
iOS 15 comes with a completely new design for Safari.
There is a new compact tab bar at the bottom of the screen to use and manage easily.
The search field has been innovatively redesigned.
To refresh the web page now, users can pull down the page, and the web page will be loaded again. Users can search anything by voice, it can be called Voice Search.

iOS 15 brings a new safari feature called "Tab Groups" to save and manage your browser tabs in the way that works best for you.

New safari version upgrade HTTPS that automatically uses HTTPS whenever available.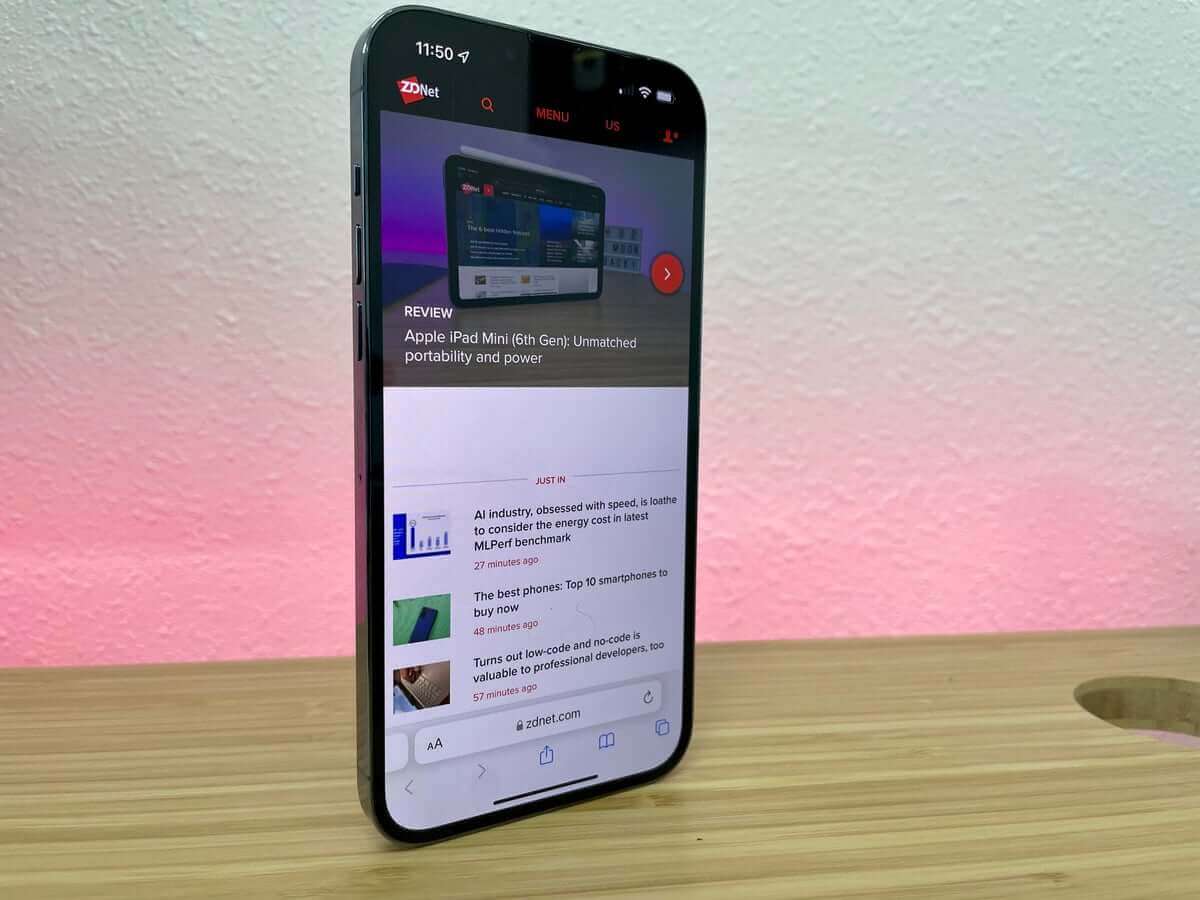 7. Photos:
iOS 15 comes with a fresh new look for organizing your memories.
There are new animation cards, innovative titles, transitive animation style, multiple photo collages, and many more.
Memories will suggest songs from your apple music listening history.
New Features of iOS 15 allow you to select specific photos to share. Also, third-party libraries offer you to choose particular images in order when you grant access to your photo library.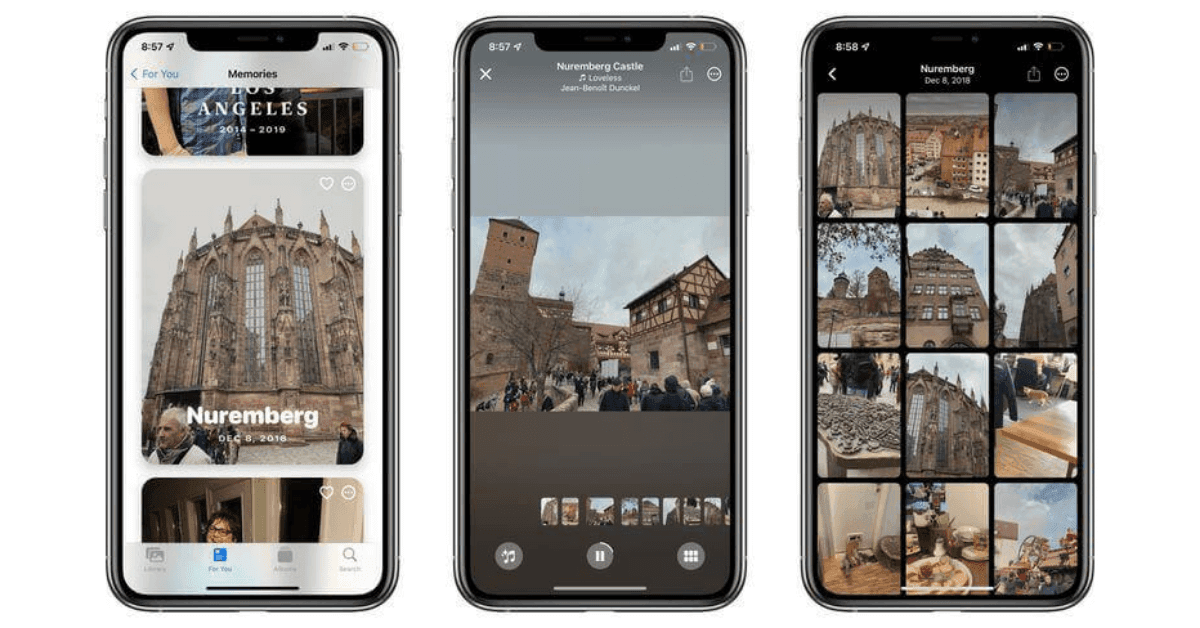 8. Wallet:
You can add your home key into your wallet and easily access it to unlock your HomeKit lock.
You can save your home, office, hotel room cards.
iOS 15 comes with a new archived passes feature; it will separately manage your expired boarding passes and event tickets. So you can find it easily without dealing with other old keys.
Using Safari, you can save multiple passes in your wallet with a single action, so you don't need to add keys manually.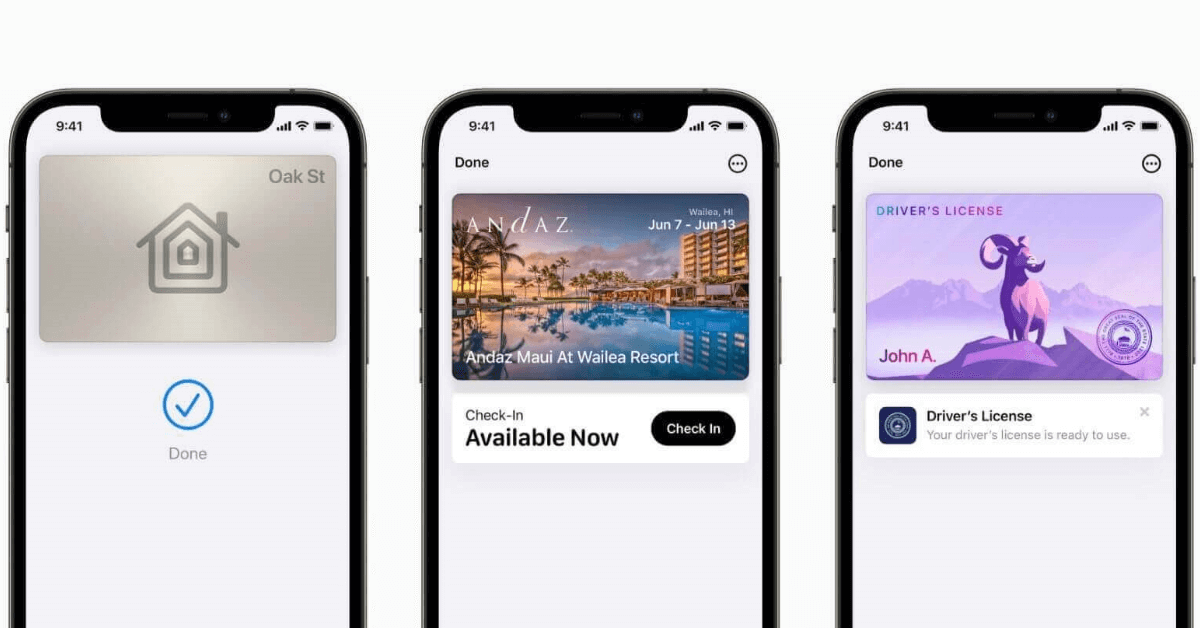 9. Spotlight:
iOS 15 comes with new lock screen access for the spotlight.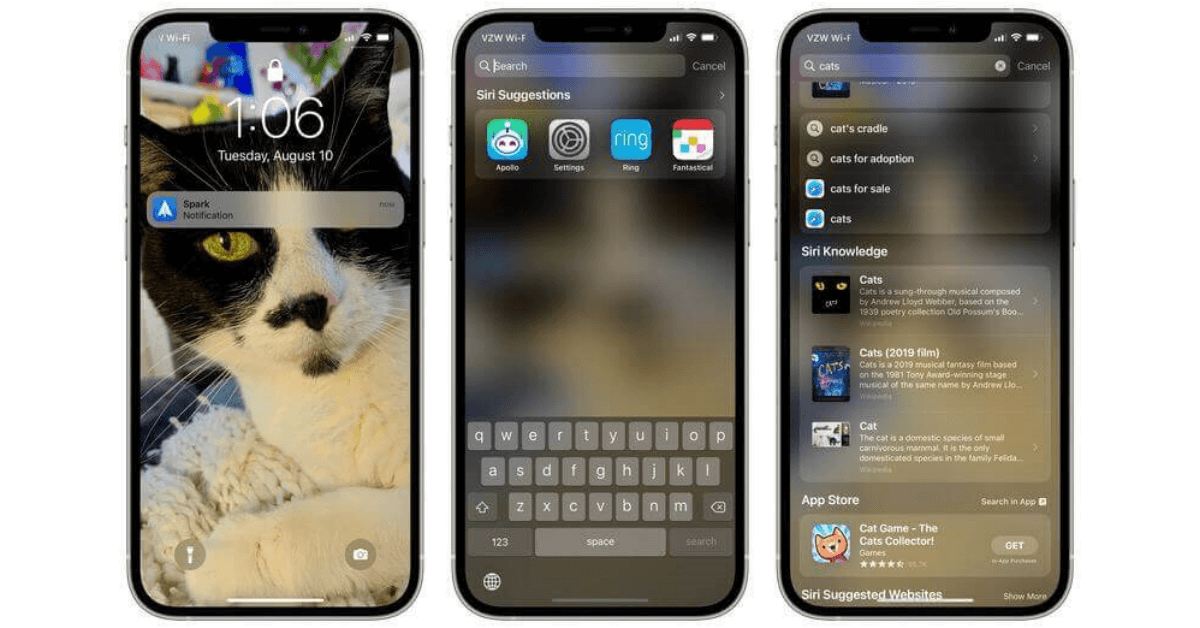 You can pull down the notification center to open the spotlight.
Spotlight uses information from photos to provide better search results based on location, people, and scene. Even it can categorize things like food plate, dog, cat, etc.
Users can quickly install any application from AppStore without exiting from the spotlight.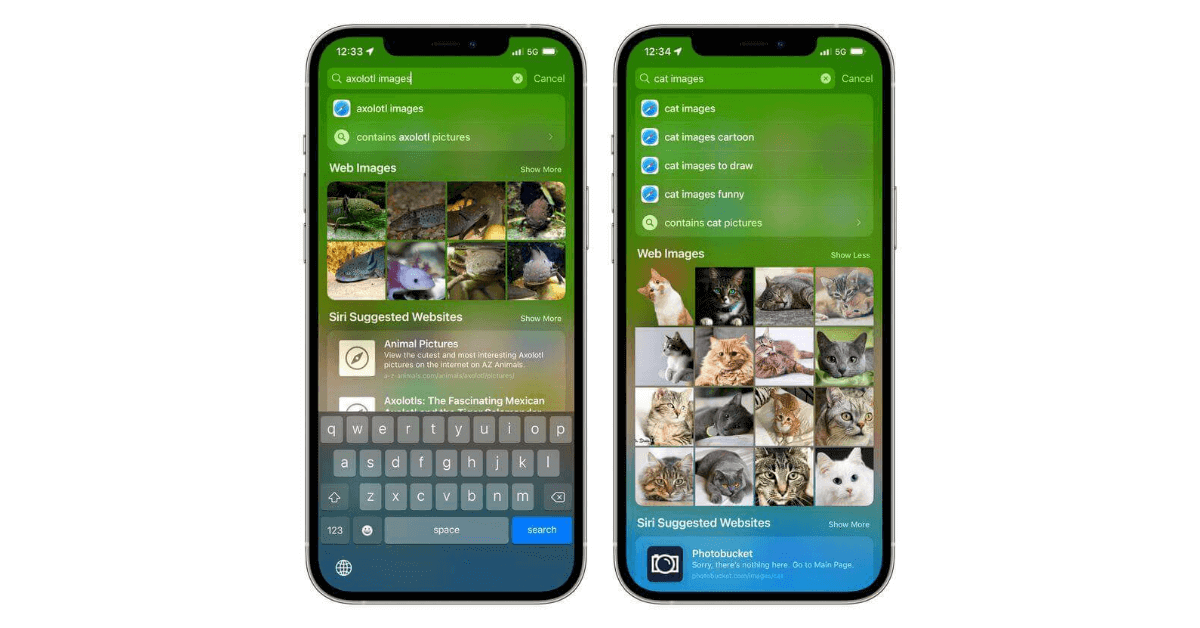 10. Mail:
iOS 15 comes with more privacy for mail to prevent receiver's information
The users can enable Privacy Mail Protect; it will hide your IP and not link any information with your mail like your online activities and locations.
When you ON privacy protection, it will prevent the sender from getting details about your mail activity like when you opened the email they sent you.
You can click ON Mail Privacy in your phone setting by going to Settings > Mail > Mail Privacy Protection and making ON switch Protect Mail Activity.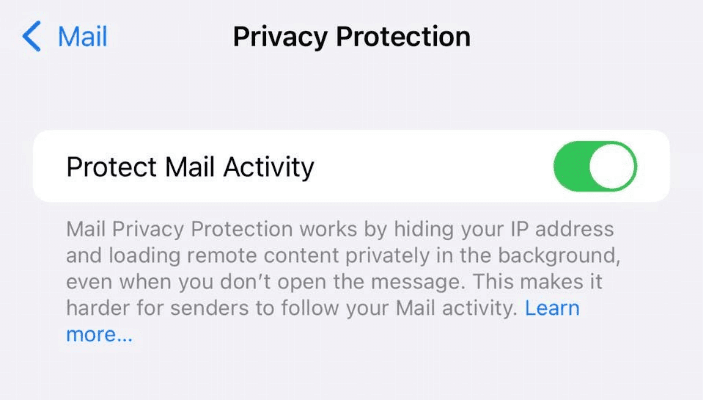 11. Privacy:
In settings, you can see how often apps have accessed your location, photo, contact in the last 7 days.
You can be comfortable with how apps treat you by using your private information, whatever you're granted access to.

Conclusion
In conclusion, Features of iOS 15 is an exciting new update that brings a lot of new features to the table. Some of these features include improved Siri capabilities and more. Flutter Developer expertise in leveraging Flutter's rich set of UI components, widgets, and libraries to create visually appealing and performant iOS applications.The new features will make it easier for users to find the information they need on their devices, which is always a good thing.
FAQs:
1. Which devices are compatible with iOS 15?
iPhone 13 mini, iPhone 13,iPhone 13 Pro, iPhone 13 Pro Max, iPhone 12 mini, iPhone 12, iPhone 12 Pro, iPhone 12 Pro Max, iPhone 11, iPhone 11 Pro, iPhone 11 Pro Max, iPhone XR, iPhone Xs, iPhone Xs Max.

iPhone SE(2nd Generation), iPhone 8 and 8 Plus, iPhone 7 and 7 Plus, iPhone 6s and 6s Plus,iPhone SE(1st Generation) -> From Apple.com
2. How to enable Mail Privacy?
You can click ON Mail Privacy in your phone setting by going to Settings > Mail > Mail Privacy Protection and making ON switch Protect Mail Activity.
3. How to change Siri's voice?
You can change Siri's voice by going to Settings > Siri and Search > Siri Voice.
4. How to get back to the original safari design?
You can control your safari design in Settings > Safari, under "Tab Section" to display the tab bar to the top or at the bottom as per whatever works best for you.