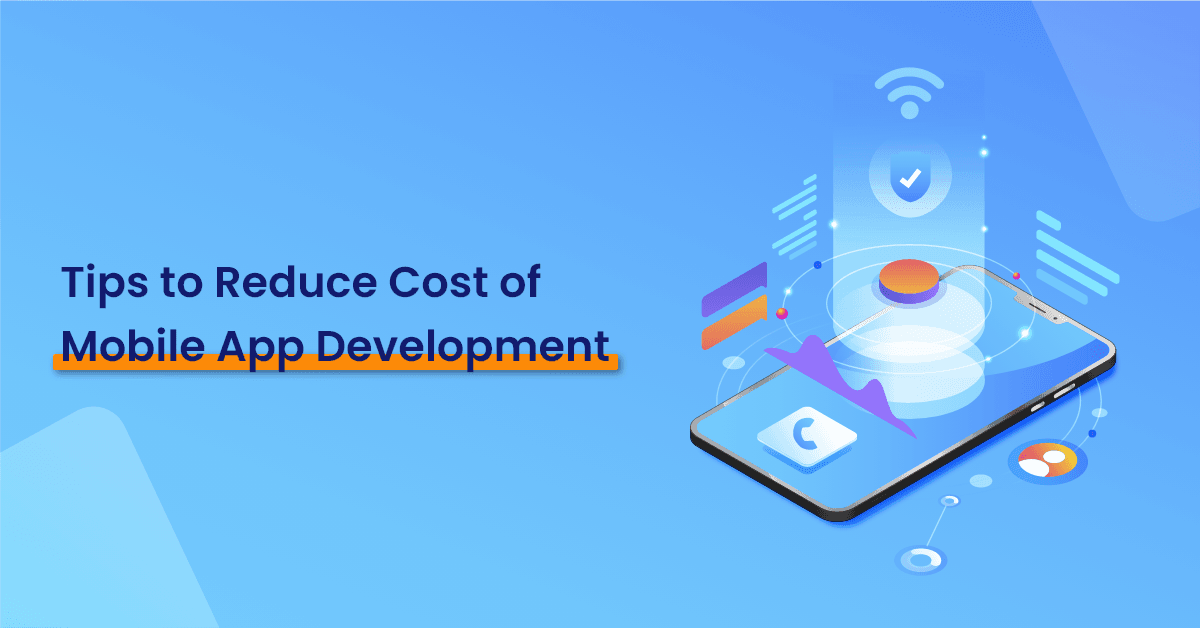 Overview of Mobile App Development
Apps not only offer a way to provide services to your customers but also create awareness for a target audience. However, you will have to manage the costs of mobile app development. In a scenario like this, it is essential to invest in an application that will appeal to your target and which will present the advantages of your services.
It is important to note that developing a mobile app requires a lot of effort and that quality should never be compromised while trying to reduce costs.
There are three types of costs associated with the implementation of a website or an application optimized for mobiles:
Building it

Having it downloaded

Executing its management and optimization continuously
While it is common to group these costs, it is important to consider them individually.
Whether you're looking to streamline mobile sales and marketing features or hire a team of developers or find a standard solution, you'll need to meet your goals to get the app to market quickly.
Tips to Reduce Cost of Mobile App Development
Know What You Need
Sit down with your team and chat. Take note of exactly what you need in the app and your target audience.
Prepare an overview of the application structure and features that will benefit your business.
Do not add or remove features in order to follow current trends. Know the necessary functionalities and prioritize them.
It is essential to pay attention to the smallest details. Find out what will set it apart from the competition.
The application must be user-friendly. Adding more features drives up the price.
Therefore, it may be useful to assess which ones are best suited for the launch taking into account the budget.
You can also do in-depth market research and seek the advice of experts to determine the type of applications before starting work.

Native & Hybrid & PWA
Based on the compatibility of the application on various platforms, mobile apps are divided into two categories: native and hybrid.
A native app is limited to a specific platform or device, while a hybrid app is a more compatible option and works on all operating systems.
Based on this classification, the development cost differs in the two types.
A native app is supposed to provide a smooth user experience, but the cost of developing it is generally high.
This type of application is built from scratch and is focused on a particular platform.
This means that if you want to develop native apps compatible with iOS and Android, you will often be billed twice.
A cross-platform application, on the other hand, is designed for several platforms.
The quality may be different from that of the native application, as it is built for different platforms at the same time, however, the cost of development is a one-time investment.
It is important to choose between the two types depending on the needs of the business and the target audience.
MVP
This essentially involves testing a business app with a minimum of coding and complex functionalities.
Rather than waiting and investing in advanced features from the initial development phase, MVP can help a business focus on basic needs.
This will add functionality and updates as the first rounds of comments are received from the target audience.
These reactions and people's reactions can help you focus on user-friendly features other than investing in what you thought was effective.
Note, there is a misconception that an MVP is incomplete. This is not the case.
It may not have all the features you dreamed of, but it does have all the features you need.
The basic methodology is Build. Measure. Learn. The goal is to learn quickly and iteratively.
Keep Control over UI/UX Design Costs
A better user interface will undoubtedly improve and provide a better user experience.
But customizing the design could increase your spending. To save money, you can join the standard models.
Remember that you can always continue to update the app with new features, even after launching the app.
There is no point in over-investing initially in the mobile app at the test stage.
You can add functionality and make the app user-friendly as you receive feedback from your customers.
Outsourcing
If you don't have a budget to have a team of developers in your office, this option may be the best for you.
However, never try to compromise on quality in order to save money.
Basically, outsourcing is a method of hiring developers from around the world through various companies or application development media for mobile apps.
This gives you the opportunity to work with a group of developers with diverse and varied talents at prices suited to your business.
Depending on the developer, you can choose to pay them based on the number of hours worked or a lump sum payment based on a project.
Outsourcing will help you save capital that would otherwise have been used to pay the monthly fixed salaries of your full-time employees.
Platforms
Developing an application from scratch can be time-consuming and costly.
To reduce part of the time and capital burden, you can use the ready-to-use models already available on platforms that offer you a SaaS service.
Insert your content, personalize your design, and benefit from the native functionalities.
A support team is at your disposal and guides you in achieving your project.
Keep Costs in Mind After Launch
Launching your final product does not necessarily mean that all of your work is finished.
Bugs may occur later, requiring a change in the design of the application.
You might also need the help of some developers to resolve certain problems or to have the application evaluated.
Hiring a freelancer at an initial stage of development can create an availability problem.
This could add to your costs. Updating and adding functionality to a mobile app is common in the app market.
Many apps have at least two to three updates per month. This is done in order to improve the user experience by working from the comments received.
Each of these updates will certainly take your app to the next level, but will also add to your costs.

To Conclude
Mobile app development can be the most crucial part of your strategy.
Remember that managing data and information and using it to get the results you need is a skill in its own right.
If that leaves you confused, let's connect to discuss your app requirements along with the budget.
At OneClick IT Consultancy, we have over 10+ years of experience in developing cost-effective, cutting-edge mobile apps for Android and iOS Contact us for an OBLIGATION FREE quote for your mobile app development project.