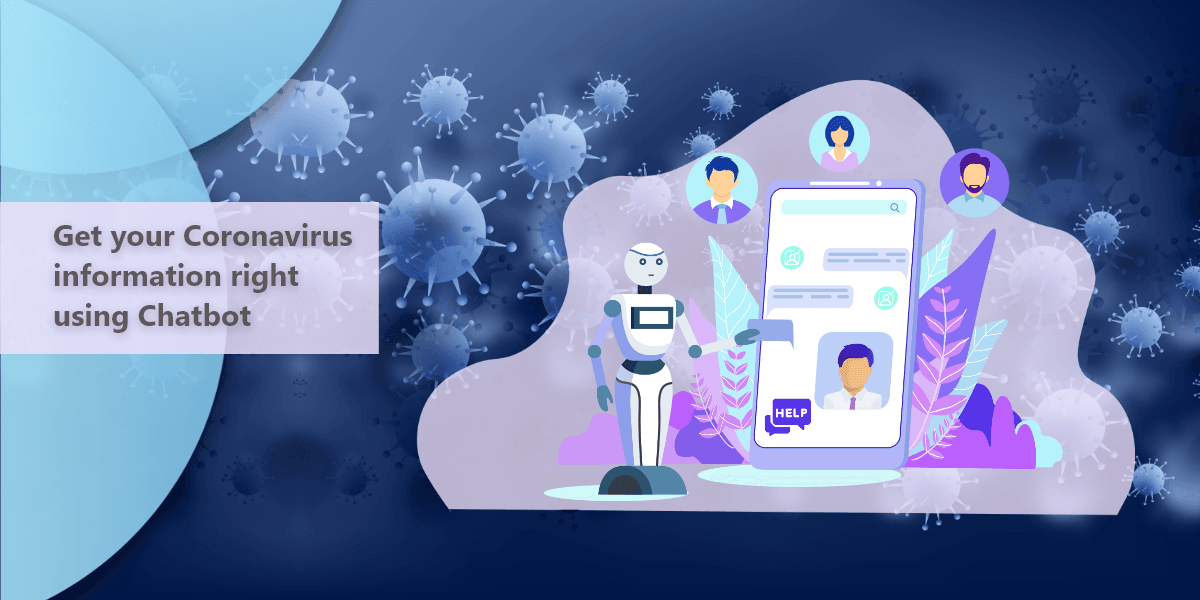 The havoc that COVID-19 has created worldwide has brought us all close together virtually. Let not the world be in a dilemma of information being trustworthy or not. As speedily as this pandemic spreads, more faster any information related to it spreads; without knowing if it is correct or maybe not.
A chatbot can be utilized in numerous ways to engage people and provide them services and information. For the Coronavirus situation happening the best way to get information sources are the only ones circulated by the international health assembly. If genuine information is available at your fingertips, then what else better than that.
Benefits of Using a Chatbot During These Hard Times
Know Exact Count – Know the exact count of the infected patients in your country and your locality. This information will really be helpful to the ones who have bare minimum facilities and check with the data through a mobile. Also, this is helpful when the media is less trustworthy and the data is not accurate.
Clear Your Facts – There would be some people who forward every piece of information without actually verifying the source and validating it for even once. At these times it's not ok to believe whatever is being forwarded. An authenticated source of information is always looked to clear out the myths.
Prevention Measures – Many people might be aware about the rules of social distancing but not the do's and don'ts during this time. Prevention is better than cure, as the saying goes we should clear out every single doubt that resists us for anything. Having that on a chatbot makes life easier when the whole world is going through a lot of confusion.
Make Donation – Contribute to a noble cause and help other unfortunate beings uplift themselves. There are a fraction of people from the globe who earn daily and spend daily; their income has stopped due to the pause in working schedules. Contributing to the welfare of the less fortunate section in a big or small way helps the burden reduce. A chatbot can help you for it by just sitting at home.
Get Help – Get yourself helped by a few messages. The chatbot shall reply with all helpful contact numbers and services details which can help anyone if a critical situation arises.
There can be various other ways a chatbot can be utilized. Many people can be saved from having wrong assumptions about the deadly disease and can take preventive measures being safe with correct information.
We @OneClick are an expert to build chatbots with unique requirements and implement complex logics associated with it. Get us your requirement and we shall deliver you with a fantastic end – product.